Figure F77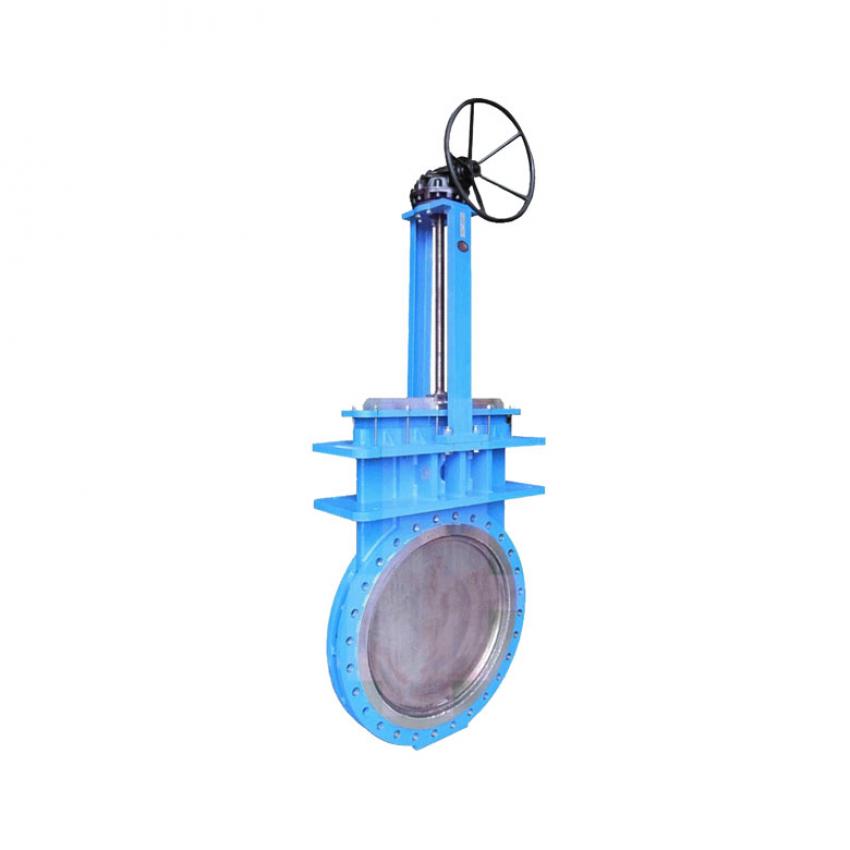 Figure F77
Resilient Seated Knife Gate Valve
Specifications: 
Fabricated heavy duty carbon steel body, flanges, packing gland, and yoke.
All stainless steel construction available.
Fabricated stainless steel liner, seat and raised face. Available in any weldable alloy.
Precision machined stainless steel gate for superior seating capability. Available in other alloys.
Bi-Directional Buna resilient seat standard.
Also available in EPDM, Viton, Neoprene and other materials. 
Heavy duty designed body to resist deflection from line loads and internal pressure.
Standard valves designed for 50 or 150 PSI CWP rating. Other pressure ratings also available.
Heavy fabricated steel yoke will not bend or twist under extreme loads.
Easy conversion from handwheel operator to hydraulic or pneumatic cylinder, bevel gear, chainwheel, electric motor, or fail safe spring operator.
Enclosed bronze stem bushing provides reduced operating torque and protects the stem nut in harsh environments.
Standard TFE lubricated synthetic packing (TLSP).
Stainless steel stem provides corrosion resistance.
Sizes include 30", 36", 42", 48", 54", 60", 72", 96" and larger.