Series WWCV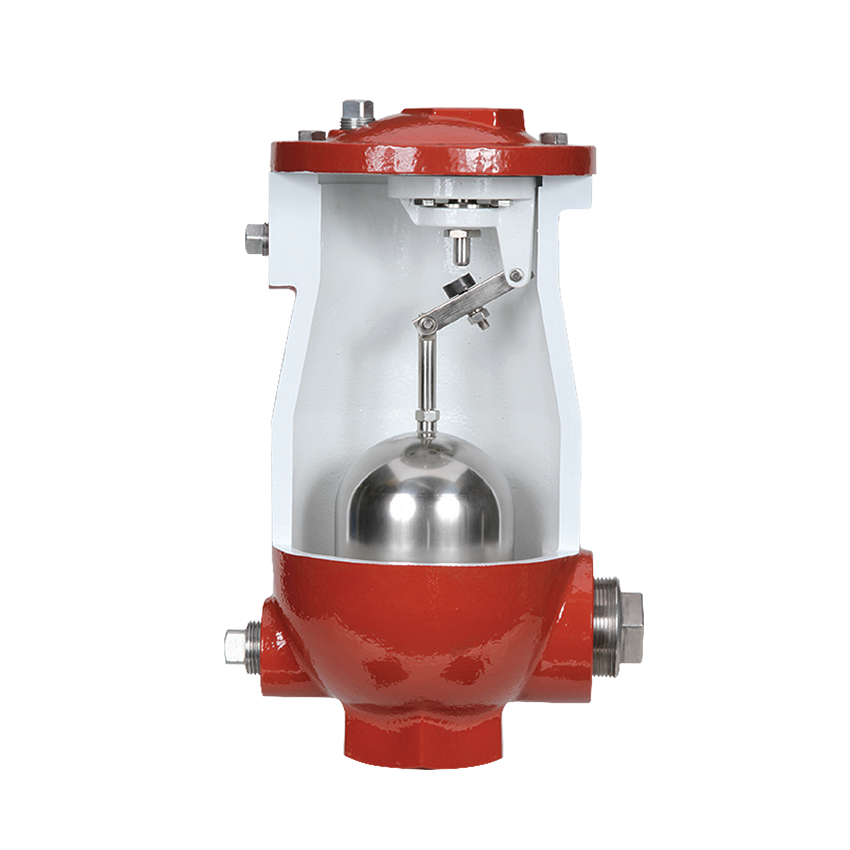 Series WWCV
Wastewater Combination Air Valves
Introduction:
All 316 Stainless Steel Trim Standard
All 316 Stainless Steel Floats Standard
Fully Ported Valves - No Restrictions
Drop Tight Shut-off At Low Pressures
Optional Backwash Kit Available
The AirPro Max® Series WWCV Wastewater Combination Air Valve is a multipurpose valve that combines the operation of both the Air Release Valve and Air Vacuum Valve for wastewater applications. Our Series WWCV Combination Valve has two functions: to exhaust large quantities of air in the pipeline during the filling cycle and to admit air, as needed, to prevent a potentially dangerous vacuum from forming when being emptied either intentionally or from a pipeline breakage.
Specifications: 
Sizes:

Single Body Design
Dual Body Design

2" & 3" NPT
4", 6", 8" Flanged ANSI Class 125

Pressure Rating (See Note):150 psi

Note: Specify when operating pressure will be below 10 psi

Materials:

Body and Cover: Ductile Iron ASTM A536 65-45-12
Float: 316 Stainless Steel
Internal Parts: 316 Stainless Steel
Seat: EPDM
Coating: Fusion Bond Epoxy Coating Interior and Exterior
Resources: 
Installation:
Series WWCV AirPro Max® Combination Air Valves should be installed at high points, grade changes and along level pipelines without clearly defined high points at approximately 1/4 to 1/2 mile intervals. Mount each unit vertically on top of the pipe with an isolation valve below each valve in the event servicing is required. A vault with adequate venting and drainage should be provided. Optional customer installed Backwash Kit is available. This kit is used for regular cleaning to keep equipment in good working condition. It includes a back flushing hose and quick disconnect couplings.
Wastewater Combination Air Valve Specifications:
The Combination Air Valve shall combine the operating features of both the large orifice Air Vacuum Valve and the small orifice Air Release Valve into one unit. The large orifice Air Vacuum Valve portion shall automatically exhaust large quantities of air during the filling of the pipeline and automatically allow large volumes of air to reenter the pipeline when the internal pressure of the pipeline approaches a negative value due to vacuum column separation, draining of the pipeline, or other emergency condition. The small orifice Air Release Valve portion shall automatically release small pockets of air from the pipeline while it is under pressure.
The inlet and outlet of the valve shall have the same size and cross section flow area. The float shall be center guided by a single or double stainless steel guide shaft and shut drop tight against a resilient Buna-N seat.
The float shall be of all stainless steel construction and capable of withstanding maximum system surge pressure without failure. The body and cover shall be concentrically located to accurately guide the float, without hunting, to shut-off to prevent spillage. The body and cover shall be ductile iron and the valve internal parts shall be of 316 stainless steel with Buna-N rubber seat.
The Combination Air Release and Vacuum Valve shall be manufactured per ANSI/AWWA C512 and shall be Series WWCV AirPro Max® Combination Air Valves manufactured by the Henry Pratt Company, Aurora, IL USA.
When Ordering, Please Specify: 
Model Number
Inlet
Pipeline Pressure Rating
Valve Size
Optional Backwash Kit