Post Indicating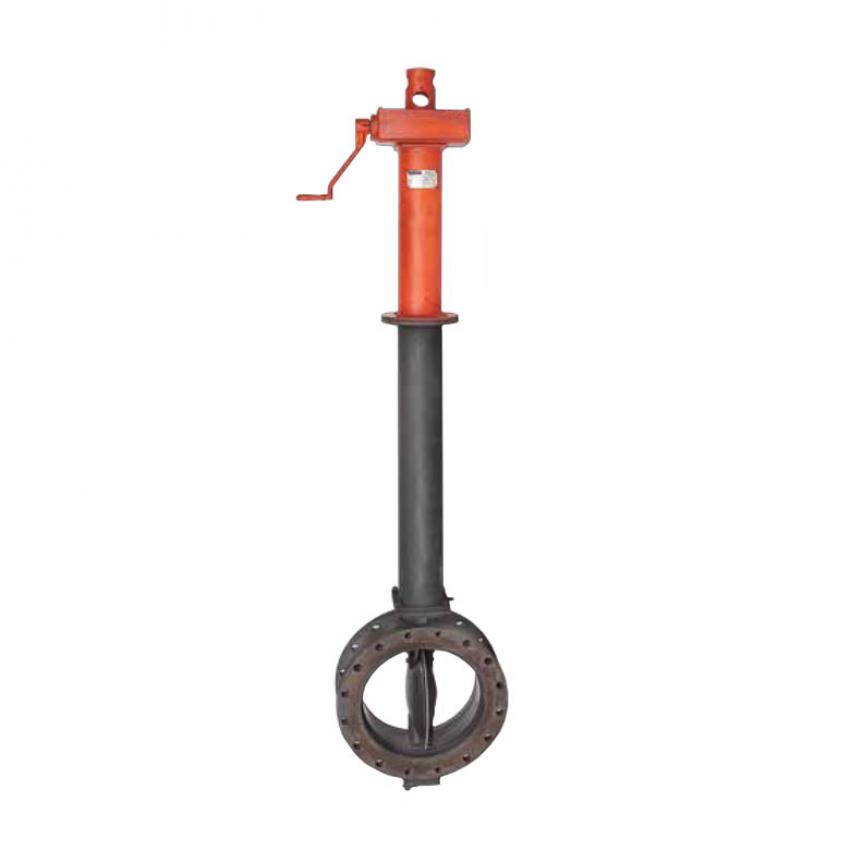 Post Indicating
Butterfly Valve Assembly
Foolproof Valve Position Indication:
Orientation of valve disc to target mechanism is foolproof. Valve disc position indication is always 100 percent accurate and can be relied upon without manual testing. h3Protected against damage by sequential shear pin failure, valve "disc target" connection remains intact, even though operator is abused. 
Simplified Operation:
A detachable crank opens the valve in a counter-clockwise direction. The largest size PIVA® valve can be easily opened or closed by one person – even after many years in one position. Depending on valve size, the crank requires between 28 to 44 turns to swing the valve disc through the full 90 degrees required. This assures sufficient mechanical advantage for all operating conditions.
 
New Breakflange (4" – 18" Valves only):
The FM-5 PIVA® valve contains a breakflange to minimize the need to excavate the entire assembly if a vehicle were to damage the assembly, as the breakflange will separate.
Reassembly of the top works can be accomplished without removing the valve from the line.
Torque Spring:
The Pratt PIVA® valve contains a unique feature: the torque spring. If the valve operator fails, or if the operator and extension tube are damaged or severed by a fire truck or other emergency vehicle, the torque spring will maintain the valve in the open position.
Resources: